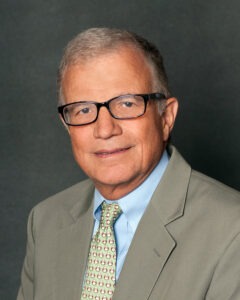 Jim Morgo is currently President of Morgo Private Public Strategies, a private-sector consulting business that specializes in municipal approvals and community acceptance.
Mr. Morgo was Suffolk County's Chief Deputy County Executive from November, 2007 to April, 2009.  He was "second in command" of the ninth largest County in the United States with 900 square miles and a population of 1.5 million people.  In this capacity, Mr. Morgo had direct oversight of all county departments consisting of more than 12,000 employees and a $2.6 billion budget.  He came to Suffolk County as its first Commissioner of Economic Development and Workforce Housing in September 2004.  As Commissioner he served as the Chief Administrator of the five division department (aviation; cultural arts and film; community development; affordable housing; and economic development) with the mission  to attract, retain and expand businesses in Suffolk County and to allow needed workers to find homes they could afford. He also served as Chair of the Suffolk County Industrial Development Agency until 2012.
Mr. Morgo served as the Long Island Housing Partnership's first President and Chief Executive Officer for nearly seventeen (17) years.  He transformed the Housing Partnership from a start-up organization of two employees with an annual budget of $160,000, to the Long Island region's preeminent housing organization and the most well-respected suburban housing group in the nation.  When Mr. Morgo left the Housing Partnership, it employed eighteen (18), had six (6) affiliate organizations and had annual budgets ranging between $10 million and $30 million.
Mr. Morgo taught English for three years to junior and senior high school students at Cranwell Preparatory in Lenox, Massachusetts and for fourteen years at Bayport-Blue Point High School.  He also taught English as an adjunct instructor at Nassau Community College, Suffolk Community College and Dowling College.
In 1983, Mr. Morgo was elected to represent the Eighth Legislative District in the Suffolk County Legislature.  As a Legislator, he sponsored landmark legislation calling for a public acquisition of the Long Island Lighting Company, and he established himself as a strong advocate for middle-class homeownership.
NEWSDAY named Jim Morgo as one of the ten Long Island Residential Real Estate "Movers and Shakers."  In 2005, he was named by the Long Island Business News as one of Long Island's 100 most influential leaders. In 2005, 2006 and 2007 the Long Island Press named Jim Morgo one of Long Island's 50 most powerful leaders. He has received many awards from civic, community and business organizations for his leadership in housing and business.  Mr. Morgo holds a Bachelor of Arts degree from Boston College and a Master of Arts degree from Columbia University and a professional leadership certificate from the John F. Kennedy School of Government of Harvard University.