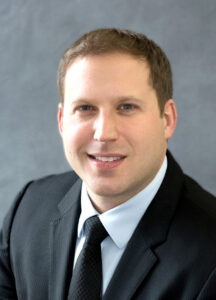 A third-generation real estate developer, Grant is the managing partner of Blue and Gold Homes, a developer of communities for people 55+ on Long Island and Upstate New York.  Blue & Gold, has built nearly 1,000 homes in Nassau and Suffolk counties on Long Island, as well as Putnam County, New York.  As managing partner, Grant has managed the sales and construction of approximately $150,000,000 worth of Real Estate.
Grant is also co-founder and Managing Partner of Builder Funding, a private lending company specializing in loans to builders and real estate investors.  Since its formation in 2015, Builder Funding has loaned to projects worth approximately $25,000,000.
Currently, Grant is the President of The Long Island Builders Institute (LIBI), and a member of their Board of Directors.  Additionally, he is a Board member of the Long Island Housing Partnership.
Grant, a graduate of Hofstra, lives in Huntington with his wife Zandra, his two children – Hunter and Meadow & his dog Bliss and cat Rylee.