Glen R. Cherveny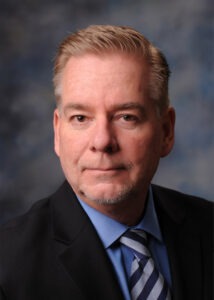 Glen R. Cherveny, AIA, LEED AP Principal, GRCH Architecture PC
With over 30 years of experience in almost every facet of architecture, Glen Cherveny offers his clientele unparalleled expertise in architecture, site design, land planning and forward thinking design. Mr. Cherveny has founded GRCH Architecture, a boutique architectural firm that offers the resources and expertise of large firm, but the hands on and client first focus of a small firm.
Mr. Cherveny, and GRCH under his guidance, has taken on many design disciplines including high density residential, land design, commercial, retail, mixed use downtown development, educational, medical, office and recreational and community building design. Mr. Cherveny has won numerous awards and industry recognition for his work in all these fields.
Mr. Cherveny takes a lead role in all phases of project development guiding it carefully from inception on through construction phase services concluding in a successful project completion and client total satisfaction.
Having a diverse clientele over a successful thirty year career has taught Mr. Cherveny that there is never one solution that fits all, that each project's program, budget, client specific needs, site and project location requires an approach specific to each and every project in order to insure a successful final outcome.