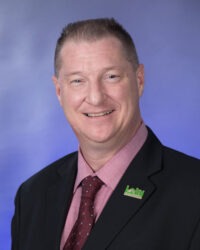 Alan Kennemer, Commercial Sales Manager at Express Kitchen, moved to Long Island, New York from Dallas, Texas in 1999. Since living in New York, Alan has been successful in many areas of the construction and building industry. His extensive knowledge of Sales, materials management, inventory control, Customer Service and Project Management have led him to be very involved in many areas of the industry.
Alan served 4 years in the United States Navy and proudly fought for our Country in The Gulf War. His military discipline background paired with his very friendly personality, hardworking and tremendous dedication have allowed him to service customers with the highest degree of satisfaction.
Alan is a very active member of the Long Island Builders Institute and currently serves as Chairman of the Community Outreach Committee, Holds seat on LIHBC Board, Co-Chair for LIBI Trade Show, Co-Chair for LIHBC Walkathon and many other committees.
When Alan is not pounding the pavement and looking for new building opportunities or volunteering for many programs within LIBI and LIHBC, he spends time with his wife and son, cruising to the Caribbean, visiting family in Texas, cooking Texas barbeque and just relaxing in their yard with family and friends